Aerial View Of Our Mountains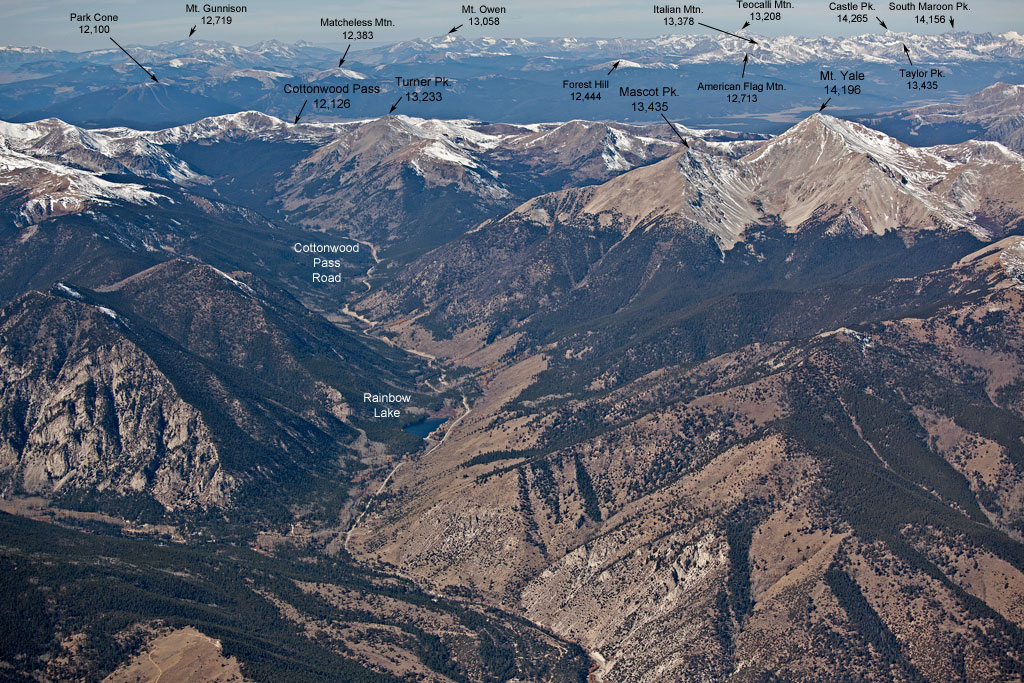 I don't know his name off-hand, but the gentleman who runs www.pikespeakphoto.com has done a number of flights in his small aircraft in Colorado. On one particular run, he traveled south to north -- beginning in the Sangre De Cristo Range -- and traveling to Leadville. Throughout the way, he took many amazing photos of Sawatch Range.
The picture above does not include Mount Princeton; our beloved 14er would be to the left of this picture. However, it does include a very detailed shot of the canyon that leads to Cottonwood Pass. Rainbow Lake, Cottonwood Pass and Turner Peak are all marked, as well as Mount Yale standing tall and proud on the right. Even Park Cone (elev. 12,100') is marked, which is a mountain in Taylor Park that I hope to summit soon.
Have a wonderful weekend! -Steve (May 25, 2012) Make a Donation